The Awesome Team at Mercerville Animal Hospital
William Carter
Owner
William J Carter graduated from Ohio State in June 1977, and came home to his father's practice that was opened in 1947. William and his wife Michele worked, lived and raised a family at Mercerville Animal Hospital before expanding the practice into the family home. William loves Mercerville Animal Hospital. He truly loves his profession – not sure if he loves it more than Disney. In his freetime – he is calling Mercerville Animal Hospital, wanting to work more He also loves taking walks, being involved in the Mercer County community , vacations with family and adores his kids and grandkids.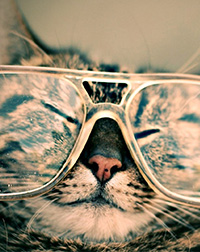 James Stewart
DVM
Colleen Stevens
DVM
Colleen started her career here at Mercerville Animal Hospital in November 1990, where she assisted with kennels. From there she worked her way up to receptionist, then later to technician and finally office manager. In July of 2006 Colleen departed Mercerville to pursue a degree in veterinary medicine at Oklahoma State University. Colleen graduated in 2012 from O.S.U with her Doctor of Veterinary Medicine and moved to Texas. Dr Stevens came back to Mercerville Animal Hospital in April 2015. In Colleen spare time she enjoys spending time with her family.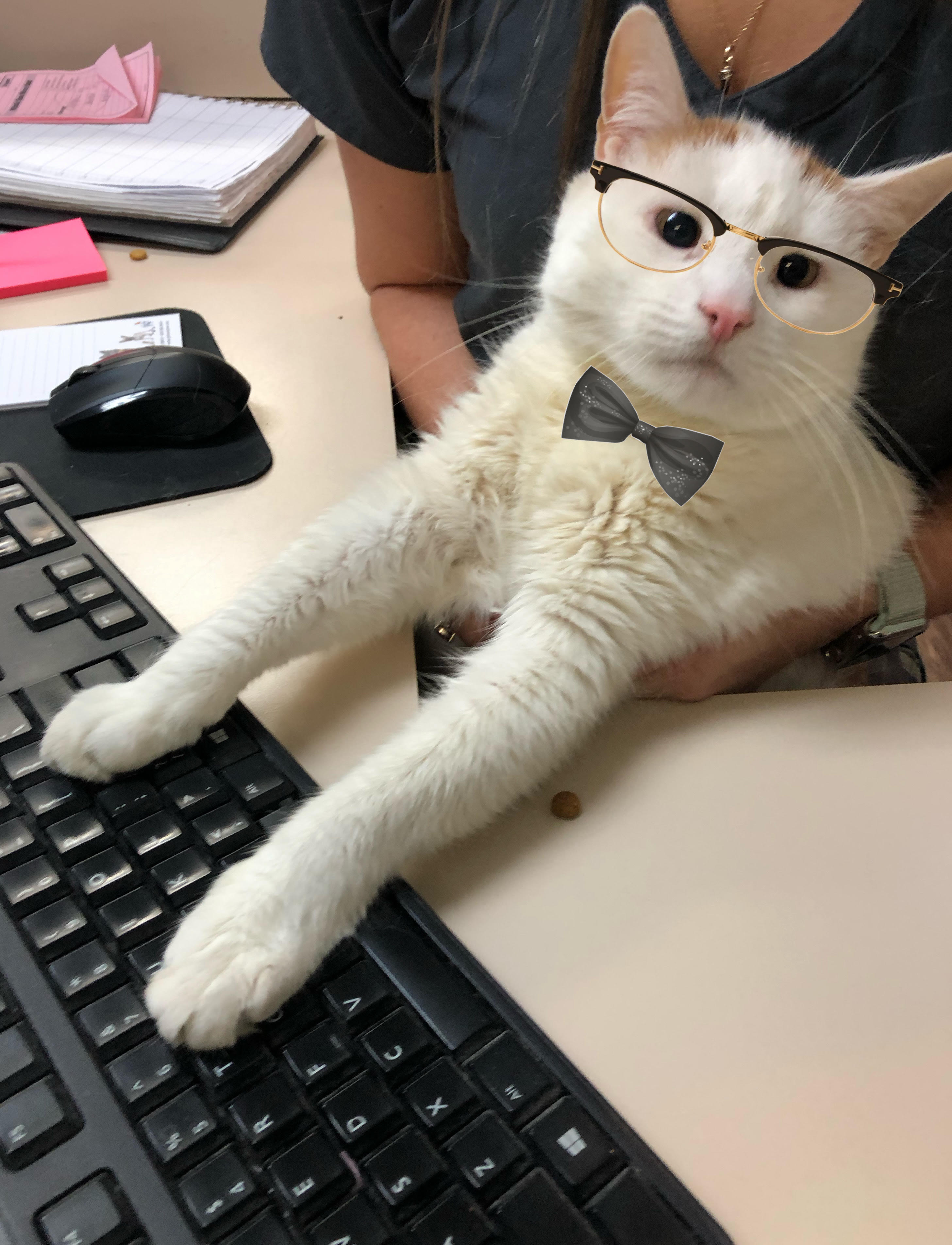 Stuart Little
Hospital Cat
Stuart Little has been with Mercerville Animal Hospital since June of 2018. You may occasionally see him strolling around the office begging for food. He enjoys napping and eating.
Baby Shark
Hospital Cat
Baby Shark is our newest addition. He has settled in very nicely here at MAH. He is notorious for sitting in the worst spots, such as: the top of the stairs, on top of charts, in the doctors' bins etc. We love this little guy, be sure to stop in and say Hi!
Karin Sienkiewicz
Veterinary Nurse
Karin Sienkiewicz,CVT, joined our team in April 2015, bringing with her many years of technician experience in the veterinary field. She received her degree through Camden County College. She spends her free time with her husband, Jeff, and two Doberman Pinchers, Rio and Anya. Her favorite pastime activities are gardening, hiking and outdoor adventures with her dogs.
Liz Thielke
Veterinary Nurse
Liz has loved animals her entire life (having been raised by a Siamese cat helped influence this worldview). She began working at Mercerville Animal Hospital in 2012; she is currently attending Camden County College in order to obtain her CVT. Liz loves all animals but especially adores cats; she currently shares her life with a beautiful long-haired tortie-tabby named Pumpkinhead.
Amanda Bencivengo
Veterinary Nurse
Amanda joined MAH almost 3 years ago as a receptionist. Shortly after starting, doctors and technicians saw her potential and promoted her to veterinary technician. Amanda has always had a loves for all kind of animals: dogs, cats, ferrets, hamster, birds and lizards. Every since she was a baby her dad has worked at the animal shelter and she has always been around animals and loved caring for them. She has a Shepherd mix fur baby, Sandy, who was rescued as a puppy. Amanda looks forward to continuing her education in this field and hopes to become a certified veterinary surgeon technician.
Judy Petro
Veterinary Customer Care
Judy is always ready to greet you with a smile at the front desk. After working many years in the human medical field, she decided to follow her dream of working with animals. Judy has a passion for all animals and loves to get to know them as well as their owners. Her dedication and love for MAH lead to her promotion as lead receptionist. In her free time she enjoys outdoor activities, live music, spending time with her family, friends and two cats Chunk and Stinky.
Rylie Ranallo
Veterinary Nurse
Rylie has been at MAH since August 2018. She is currently in school studying for her associates degree in Biology and veterinarian technician certification. Growing up, Rylie was always surrounded by animals of her own and volunteered at Howell Living History Farm. Her passion and love for animals is undeniable. During her free time, she enjoys camping and exploring all this world has to offer.
Hailey Simmons
Veterinary Customer Care
Hailey started at MAH in June of 2019. She is very eager to learn more about the veterinary field. She enjoys spending time with her family, friends and fur babies.